Standing behind our work.
SPAAR is proud to be partnered with The Alberta New Home Warranty Program.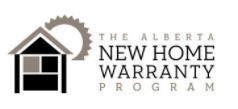 WARRANTY COVERAGE DETAILS
Our warranty extends to 1 year for defects in materials and labour.
When working for our builders we warranty our work based on the guidelines set out by their new home warranty provider.
When working with homeowners directly our warranty would align with The Alberta Construction Performance Guide for New Home Warranty.
We have an industry leading service team that allows us to respond to any issues should they arise.